In the world of business, there are the movers and shakers and then there are the bystanders who study what happens and publishes it as Business Journals. In this symbiotic relationship, the bystanders happen to be researchers and professors at Business Schools who teach the future movers and shakers – and provide insight to the current movers and shakers to help them get out of their pinch. Reading business journals not only helps the corporate guys to stay abreast with the latest concerns in their industry, it also helps a thriving small business owner widen his/her perspective on current offerings that could help their business.
There are many types of journals specific to each industry such as Finance, HR, Automotive, but for this blog post I will concentrate on the reading strategy for business journals that is compiled and widely published as books – the Harvard Business Review.
The reason I chose to provide a reading strategy for such business journals is because Harvard Business Review is the most cited journal publication in the world. Its impact shows that the in-depth study that is done before the journal is accepted for publishing is indeed useful. Apart from that, a journal selected as part of a published Harvard Business Review does speak for itself. A lot of hard work had been put to churn out that seven to 12 page of journal. Make no mistake that the studies are NOT based on small samples; there are studies that have gone on for decades and passed on to younger researchers before the journal is sent for publication.
My personal take on Harvard Business Review is that I have yet to read any business books so heavy with information that is as relevant, yet easy to digest as Harvard Business Reviews. That said, having the reading strategies for business journals would give you an upper hand in making sure you are making the best investment for your time spent on the book and your money.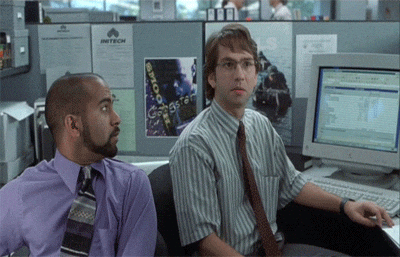 STEP 1: READING SAMPLES
There is a myriad of topics that is covered by Harvard Business Review such as Managing People, Managing Yourself and Organizational Culture. Besides that, there are publications for Entrepreneurship and also Leadership Lessons from Sports. It is an extensive list so the first step you need to do when choosing a Harvard Business Review to read is to choose one topic that you are interested in.
If you are currently looking at restructuring your company and many division will need to leverage, the most insightful Harvard Business Review for you would be HBR's 10 Must Read: Collaboration. Never mind the need to manage a huge change as there exists an HBR's 10 Must Read: Change Management 🙂
If you can't seem to decide which you should read, whether on Collaboration or Change Management; Step 2 will give you a better insight to invest your time and money on the best Harvard Business Review for you.
STEP 2: FINDING OUT YOUR OVERVIEW
Personally, I find the most beautiful trait about Harvard Business Review is their Index page. If there is something we are truly overwhelmed by on the Internet, it is information overload and HBR nails exactly that. Their Index page is so well and specific that you only get the information you really need. Let's say I read a journal about blockchain on Harvard Business Review and want to find out more, I simply use the terms indexed under blockchain on its Index page so that I only get the relevant information I need. Doesn't that save a lot of time?
So in order for you to find out which Harvard Business Review you would learn best for the situation you are in, head to the Index page at the back. Scan through the terms and decide which publication holds more relevant terms that speak out to you in its Index page. That's how you decide whether your topic is Collaboration or Change Management.
I know, you may thank me later 🙂
STEP 3: BREAKING DOWN THE BOOK (JOURNAL)
The main idea of reading a Harvard Business Review is to figure out something. It is not about evaluating the author's writing skill, nor is it to question the validity of the information. Holding on to your main purpose of reading business journal, which is to figure out something – quickly skim through the Editor's Notes to weigh the gist of each journal. Once you have identified your top priority journal, move to the Contents section to find out the page number of that journal.
Once you have landed on the right page, find the section Idea in Brief to get an overview of what the journal will cover. One great tip I can give is to move straight to the Case Studies included in the journal, this way you immediately identify if the problems you are facing is relatable to this journal. This would also subsequently arouse your desire to find out more and read the business journal thoroughly.
At this point, you could quickly skim through the main topics in the journal (usually in bold) and only read content that is relevant to you, without wasting to much time on the learning if you have already figured it out. Some people do read business journals just for inspiration on how to solve their current problem at work.
If you intend to read for learning, you might want to actively engage yourself with the content of the journal to get the best out of your investment of time and money on reading a Harvard Business Review. This can be done by following Step Four and Step Five below.
STEP 4: PLANTING QUESTIONS
The easiest way to start planting questions when reading a Harvard Business Review is to focus on any chart, figure or table that is included in the journal. Skim the figure and be critical with what you see as to question how the this figure would benefit to serve your problem. With the knowledge on the case studies and a summed of figure in your hand (and mind), you are ready to plant questions as you read through the journal.
Another tip to boost your question seeking activity is to read more on the author of the journal from the About the Contributor section on the final pages of the Harvard Business Review. Having background information about the author would give you an insight to the author's bias and perspective to help you plant questions and actively engage yourself while reading.
STEP 5: MEETING YOUR CONCLUSIONS
Once you finished reading the journal, you need to have a check-and-balance to see if your comprehension is aligned to the points provided in the business journal. One way to do this is to re-read the Idea in Brief section and see if you had missed any important part in the journal. On the other hand, you could re-visit the chart, figure or table to see if you have a better grasp at understanding the point the author is trying to make.
When your new knowledge jives with the idea that is formed in your mind, you should start sketching a draft proposal to solve your problem. When you are able to formulate a solution from your reading, it is suffice to say that you met your conclusions and you have made a good investment of your time and money by reading a business journal!
So there you have it! My five steps for Reading Strategies: Business Journals to help you with a structure when reading such publication. Enjoy!
-Baini Mustafa