If there was a genre of books that can be honoured to relieving a lot of problems just by distracting readers with a greater set of problems that is beautifully written, Crime Fiction should win the prize. I can't begin to tell you how much Crime Fiction I had been absorbed in while waiting for time to pass, to fill up boredom (there was no handheld gadgets while I was growing up), so much so that Crime Fiction could be the very reason I read at all.
The fascinating streak about Crime Fiction is that someone had done wrong and could get away with it. The fact that you are toying with the idea that the criminal could get away builds suspense and the mystery of the unknown is just another reason for you to keep reading the book. If there was a genre that could help you relax and distract yourself, I highly recommend Crime Fiction as a 'bibliotherapy'.
Through my experience with reading, I have set up the strategies below on how to read Crime Fiction. Crime Fiction can be read passively, where you let the author unveil the mystery to you at the end. But you could also engage in active reading to let yourself be part of the book and this would allow you to finish the book much faster than usual. Imagine being able to make time to do other things AND still read enough books?
Check out below my READING STRATEGIES: CRIME FICTION.
STEP 1: READING SAMPLE
A little research on the book you are planning to buy would always pay off. The large selection of Crime Fiction makes it easy for you to make a bad purchase that doesn't suit you. The best way to determine whether or not a book suits you is to find out the background of the novel. Where does the story take place? What does the main character do for a living? What type of crime is being done here?
If you are working in the Information Technology sector and planning for a trip to Sweden soon, maybe A Girl With A Dragon Tattoo would serve your interest and curiosity. If you are planning a winter trip to Scandinavia, Jo Nesbo's Snowman is a chilling page turner for you.
Your selection should serve both your interest and curiosity. If you have no intention of ever cross-country traveling via train, the details in the Murder on The Orient Express by Agatha Christie would serve you no purpose. But on the other hand, just reading that book might make you want that experience!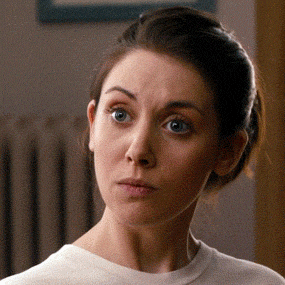 STEP 2: FINDING OUT YOUR OVERVIEW
The thing about Crime Fiction is that it is read by a great number of people of different walks of life. My tip when trying to narrow down your selection is to simply go by the numbers. It is safe to pick up Crime Fiction that is wildly lauded by many.
Once you have cultivated your own liking for Crime Fiction, then it is safe for you to make your selection more personally.
STEP 3: BREAKING DOWN THE BOOK
Besides the plot and the mystery in a Crime Fiction, the characters should be unforgettable for the Crime Fiction to be an interesting read. You can see how Sherlock Holmes seem to have a life of his own, as created by Arthur Conan Doyle. Interesting main characters weaves the story line in a Crime Fiction. So based on the back of the Crime Fiction you are planning to purchase, read the synopsis and spend some good time there to learn about the main character.
Next, skim through the book to find the main character's name and try to read a little whenever you see it. Do you like what you read? Do you like how the author writes about the main character? It is important to have a positive feeling about the main character to be able to read through the book. Do note that if you do not feel an instant attraction to the main character, it might not be worth your time to read the book.
STEP 4: PLANTING QUESTIONS
Once you have selected the Crime Fiction of your choice, make a conscious decision to read actively through the book. This will not only increase your momentum and interest, it serves as a check and balance between the characters. I said this because, when you read a Crime Fiction, you need to read as a witness – not as the main character of the book. As a witness, you need to question the motives of each character and that means you also question the motive of the author for what he/she unveils.
When planting questions in a Crime Fiction, you will find that the pace of the story line is aligned to the questions that pop in your mind. This is when reading becomes a two-way street and you are engaged to the author and his masterpiece.
STEP 5: MEETING YOUR CONCLUSIONS
Making assumptions throughout reading a Crime Fiction is the boon of this genre. Where else would you be given free reign to assume and will not stump if you were wrong? But if there is one advice I can about making conclusions when reading a good Crime Fiction is: don't get too carried away with your conclusions 🙂
Personally what I love about reading Crime Fiction is the contented feeling when my conclusions are met AND the pleasure of of discovering the alternative to my conclusions. Both are equally satisfying.
There you have it, five steps to help you read Crime Fiction more effectively by actively reading and engaging your mind as part of the plot. I hope you enjoy the Reading Strategies series and I will see you in the next blog post on non-fiction reading strategies.
-Baini Mustafa