When browsing the fiction shelves at a bookstore, it is hard to miss the Legal Thriller section. Let alone walking into a bookstore without seeing any book with the name John Grisham across its cover. Legal Thriller certainly has its cult status following and that begs the question, have you tried reading a Legal Thriller?
A Legal Thriller is of the mystery genre but usually has a lawyer as its main character. Although a lawyer's main task is to prove his/her client's innocence in court, this is not without paying the dues of investigation, priming the witnesses and jurors, building up the case and last but not least presenting the argument in court. The dramatisation of the entire tasks, with the many characters of varying roles, intelligence, importance, and intentions, makes a Legal Thriller an interesting read and is high on my suggestion list whenever someone asks for a fiction recommendation as a break between reading non-fictions.
The beauty of reading a Legal Thriller is that your mind is aroused with the description of activities you are reading in the book and at the same time, your brain is high on alert to also do its part in solving the mystery. Although most people read fiction to relax, I discover that a Legal Thriller relaxes you by shifting your focus on a different problem and sharpens your problem solving skills. Ultimately, the fiction not only gives you the satisfaction of finishing a book, it refreshes your mind and believe it or not, you feel ready and excited to solve your own problem.
So ARE YOU READY TO PICK UP A LEGAL THRILLER NOW? Let's armour our time investment, pick up the right book by applying the Reading Strategies: Legal Thriller.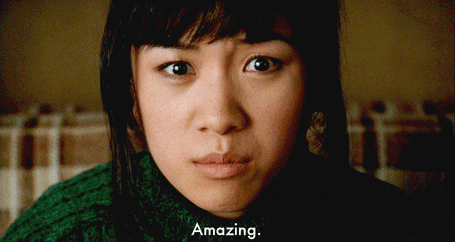 STEP 1: READING SAMPLES
As I have repeatedly mentioned around my blog, it is important to pick up a book that serves your interest. Before purchasing a book, make sure you invest a little time by researching reviews to see if you could relate to the book. If you had lost a relative to lung cancer, then maybe The Runaway Jury by John Grisham will keep you interested throughout the book. If you love sports, especially baseball, maybe A Pitch for Justice by Harold Kasselman will keep hands glued to the book. It is all about finding the right match between you and the book that makes reading enjoyable.
STEP 2: FINDING OUT 'YOUR' OVERVIEW
Even though you think you have found a Legal Thriller that should excite you, hold on to your horses. Just an extra five more minutes of research should be able to make or break your decision. Find out a little about the people who likes the kind of Legal Thriller you are planning to buy. Do you feel you could relate to the people who gave a positive review about the book? Does the people who gave a positive review about the book, your kind of people? Do they impress you? If they are not YOUR kind of people or even simply you don't feel inspired by the people – don't waste any more time and just move on to finding the next Legal Thriller for you.
Do not underestimate the power of demography when selecting the best kind of reading to suit yourself. It might seem counter-productive to find a suitable book and then discover that it is not, but trust me that this five minute research might save you from a draggy five months of trying to finish one book. If there was a way to search via demography first, and then by book – you would need to follow avid readers that match your demography. For example, if you are here to follow my readings tips then most likely your demography matches mine and I can save you a lot of time and money simply by letting you know which books to read.
STEP 3: BREAKING DOWN THE BOOK
At this point, you need to get the feel of the entire book so that it keeps you coming back after you put it down. My personal tip when reading a Legal Thriller is to breakdown the book into 100 pages. For example if the book weights 423 pages, I will break it down into four parts and read a full page within each 100-page part.
This way, I get an idea of how fast the story line would progress and specific scenes, characters and my first hand exposure to the author's writing style. Ask your self, do you like what you read in that broken down portions? If not then put it down and go back to the first step in the Step 1. Fret not, there are still millions of books out there just waiting to meet its right audience.
If a book doesn't have the lure factor that appeals to you, it is not worth your investment of time and money.
STEP 4: PLANTING QUESTIONS
Now that you have found the perfect Legal Thriller suited for you, it is time to actively read the gem you picked. In order to actively read a Legal Thriller, it is not only important to be aware of the little details of the plot's twists and turns – it is also important to notice the small quirks of each character in the story.
Plant questions that would inquire the behaviours of each character in the story. This keeps yourself interested in the psychology of the characters that you may build up in your mind. Does this lawyer have a blond paralegal who obediently brings his double espresso every morning? Is the prosecuted criminal a cat person or a dog person? Sometimes the questions you ask yourself has nothing to do with the story line, but planting questions regarding the psychology of each character in a Legal Thriller would build suspense and almost always satisfy your theories about people. And maybe who knows, you might crack the case before the lawyer does 🙂
STEP 5: MEETING YOUR CONCLUSIONS
When reading a Legal Thriller, the story line is maneuvered with yourself as the main character. On the same note, you need to be aware and understand the roles and the limits of other characters in the story. Did you know the real roles of the jurors? Did you know the basics of a judge's jurisdiction within a county? It is as simple as a quick Google search to find the answers and it will give you an insight that will help with your active reading. After all, if your conclusion is accurate wouldn't that boost your confidence to read more Legal Thrillers?
As a tip, I will let you in on my own conclusion that is always find accurate whenever I read a Legal Thriller – Lawyers have the ability to argue black as white AND lawyers would always prime their witnesses to believe what the witness testifies to be the truth.
There you have it! My Reading Strategies: Legal Thriller that will help you navigate through a fiction as an experience that is worthy of your time an money. Let me know if the strategies work!
-Baini Mustafa