If you are familiar with the works of Dale Carnegie such as How to Win Friends and Influence People, you would know that his techniques touch on the quality of interpersonal relationships. In his books and teachings, he emphasises that humans are not creatures of logic but creatures of emotion – but how is it that millions of dollars are spent online, where only (logical) human to machine interaction is needed? Does this mean that Automation and Artificial Intelligence could well replace human niceties and personal interaction?
Take for example a food delivery service that you have been loyal with for more than three months because of its superior service. One day you had a chance to meet the founding members of the service and you were appalled as they brushed you away in their seemingly more important conversation. As a loyal paying customer, you would have taken it personally and vow to move on to a different service provider and wanting to kick yourself for having been a 'fan' for so long! How have you allowed their polite automated prompts and artificial intelligence bots to have swooned you into purchasing their service?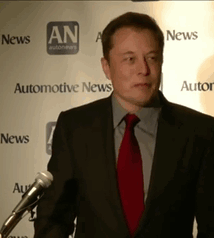 You didn't think they 'naturally' knew you that well, did you?
We see here that Dale Carnegie lessons still stand the test of time and it is Automation/AI that are actively adapting to his lessons. So how do we use the lessons from Dale Carnegie in Automation and Artificial Intelligence? Read more below to find out the three ways lessons from Dale Carnegie are used in technology.
NUMBER 1: REMEMBER THAT A PERSON'S NAME IS TO THAT PERSON THE SWEETEST AND MOST IMPORTANT SOUND IN THAT LANGUAGE
Don't you feel immediately flattered when somebody remembers your name? Do you notice how more drawn you are to a text you are reading when you see your name imprinted within it? A lot of online merchants capitalise on this rule by using data to include the user's first name to build a personal rapport with the user. Although it is best if you had taken the effort to remember a person's name and their habits on social media, it doesn't hurt to use a little technology to accomplish this task wisely.
NUMBER 2: YOU CAN MAKE MORE FRIENDS IN A MONTH BY BECOMING INTERESTED IN OTHER PEOPLE
Ever wonder why Facebook suggests the best Pages that are totally in line with your current situation? That is because Facebook studies your usage on Facebook, by tracking the post you Like and take the time to read or share, also by tracking your the behaviours of those in your Friend List. All these data when used with Artificial Intelligence gives the best user experience for the consumer. Ever noticed that we rarely see posts from the official Facebook Page flying around in our timeline/wall? Certainly Dale Carnegie's principle is in use here.
NUMBER 3: MAKE THE OTHER PERSON FEEL IMPORTANT
Don't good vibes blossom in our hearts when we receive an email from an Online Shopping website saying that there is a special discount for you on your birthday? For all the wishes we receive on our holidays that make us feel that they have taken a time in their day to wish us well? Don't we just feel good about ourselves and feel thankful for the TLC shown by these businesses? Making us feel important is their business to ensure customer loyalty and sense of belonging. Just by using automation, businesses may accomplish this important principle by Dale Carnegie.
In a nutshell, I would conclude that the advancement of technology could not replace human to human personal touch but it definitely plays a huge advantage when the correct principles, such as ones by Dale Carnegie is applied. Reading books by Dale Carnegie would open you up to a plethora of ways to improve your communication skills, interpersonal relationships and your satisfaction in life.
-Baini Mustafa